About Us
Westlite Dormitory
Westlite Accommodation is a leading workers dormitory owner-operator in Singapore and Malaysia. Established in 2011, Westlite now owns and manages 4 dormitories and over 26,000 beds in Singapore and another 10 dormitories in Malaysia.

Westlite Dormitory Management Pte Ltd
45 Ubi Rd 1 #05-00 Summit Bldg
Singapore, 408696
Hotline : 68448998
Enquiry@westlite.com.sg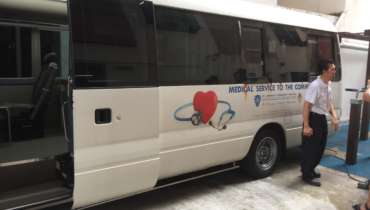 MEDICAL SCREENING BY ST. ANDREW'S MOBILE CLINIC
WESTLITE RESIDENTS "KEEP SINGAPORE CLEAN' WITH TAMAN JURONG COMMUNITY CLUB (May 2018)"
WESTLITE RESIDENTS JOIN SINGAPOREANS FOR WALK TO PROMOTE "KEEP CLEAN, SINGAPORE 2018 (29 Apr 2018)"
Westlite Dormitory is growing and we welcome opportunities to develop or manage quality dormitory in the Asia Pacific region. We also seek joint venture partners to invest/develop workers dormitories.
To find out how Westlite Dormitory can be your dormitory partner, please contact: