Welcome to Westlite Juniper
23 Mandai Estate,
Singapore 729937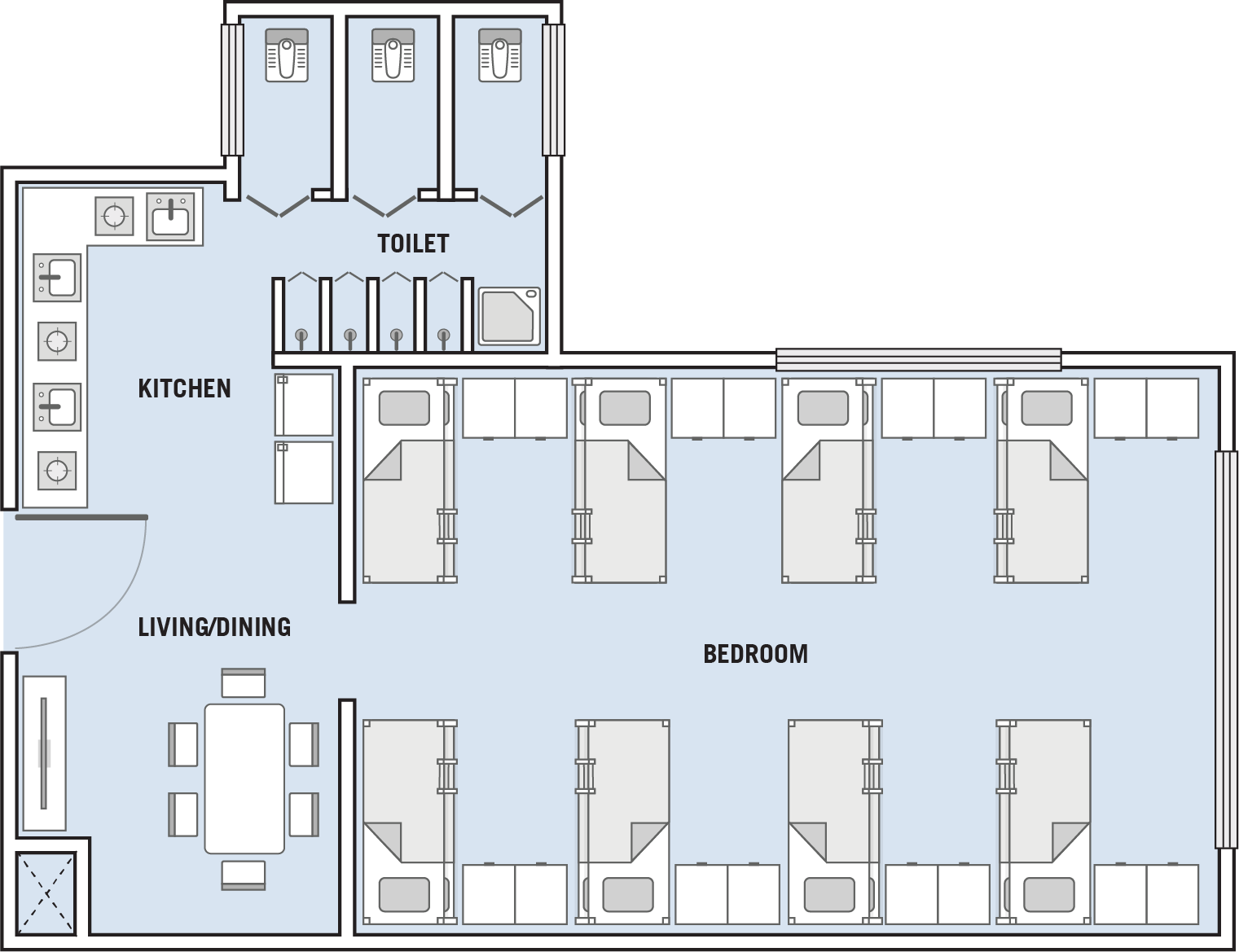 Floorplan of a 16 bed apartment at Westlite Juniper
Westlite Juniper At A Glance
Westlite Juniper is a purpose-built workers accommodation located within Mandai Estate. With 1,900 beds and up to 12 communal facilities and value-added services available to residents, Westlite Juniper provides a secure, comfortable and convenient living environment for your workers.
Land Area:

4,255 sqm
Gross Floor Area:

10,571.25 sqm
Bed Capacity:

c.1,900 beds
GET A QUOTE
Time to expressway
7 minute drive to Bukit Timah Expressway
Time to major industrial estates nearby
Located within Mandai Estate

7 minute drive to Sungei Kadut Industrial Estate

8 minute drive to Kranji Industrial Estate
Time to airport
Public Transport
Kranji MRT Station
Yew Tee MRT Station
F&B Eateries
Shopping Centres
Recreation Areas
Other Places of Interest
Sri Arasakesari Sivan Temple
Explore Westlite Accommodation in Singapore
Westlite Accommodation is Asia's leading foreign and migrant workers dormitory owner and operator. Our mission is to bring happiness to our residents by providing a secure, warm and caring, comfortable and convenient living community, delivered with the best service quality to our customers and partners. Explore our dormitories in these other strategic locations.