Welcome to Westlite Toh Guan
28 Toh Guan Road East,
Singapore 608596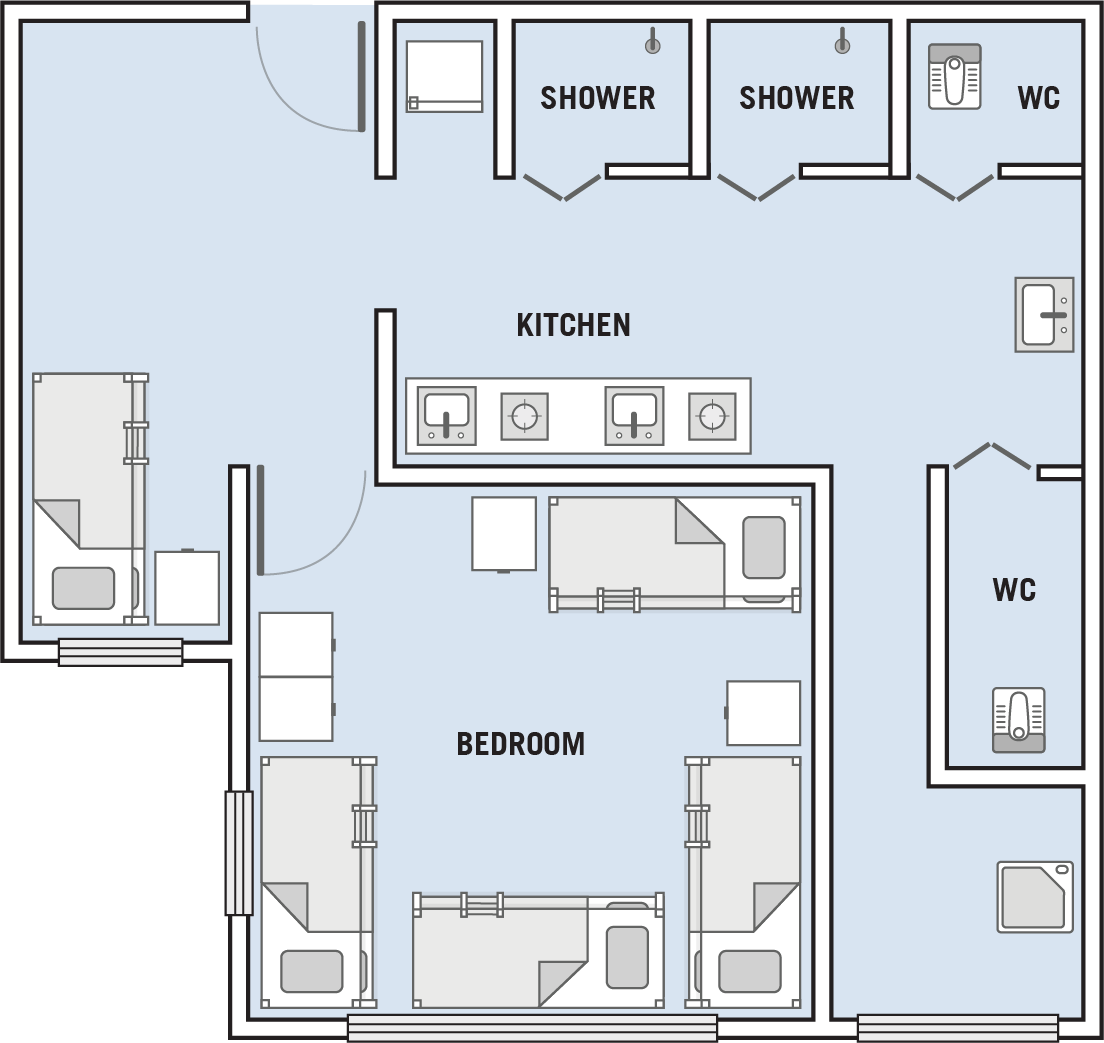 Floorplan of a 10 bed apartment at Westlite Toh Guan
Westlite Toh Guan At A Glance
Westlite Toh Guan is a modern, purpose-built 7,330-bed worker accommodation with 22 communal facilities and value-added services.
Located in Jurong locality and near two major expressways, Westlite Toh Guan allows your workers more time for rest as they commute to your workplaces more conveniently, increasing their productivity and morale.
Land Area:

11,685 sqm
Gross Floor Area:

37,371 sqm
Bed Capacity:

c.7,330 beds
GET A QUOTE
Rent Inclusions
Double Decker Bed
Ensuite Bathrooms With Water Heater
Gas Supply
Individual Power Points
Kitchen With Cooking Facilities
Living & Dining Area
Lockers
Telepoint
Television
Toilets
View more
Automated Teller Machine
Badminton Court
Barber Shop
Beer Garden
Classrooms
Clinic
Food Court
Games Room
Handphone Shop
Indoor Gym
Internet Room
Music & TV Room
Outdoor Exercise Corner
Reading Room
Recreation Room
Roof Garden
Sick Bay
Sports Courts
Supermarket
View more
Time to expressways
4 minute drive to Pan Island Expressway

6 minute drive to Ayer Rajah Expressway
Time to major industrial estates nearby
11 minute drive to Tanjong Penjuru Industrial Estate

25 minute drive to Jurong Island
Time to airport
Public Transport
Jurong East MRT Interchange
F&B Eateries
Yuhua Village Food Centre
Toh Guan Food & Drinks Centre
Shopping Centres
Recreation Areas
Bukit Batok Swimming Complex
Explore Westlite Accommodation in Singapore
Westlite Accommodation is Asia's leading foreign and migrant workers dormitory owner and operator. Our mission is to bring happiness to our residents by providing a secure, warm and caring, comfortable and convenient living community, delivered with the best service quality to our customers and partners. Explore our dormitories in these other strategic locations.