Welcome to Westlite Kranji Way (QBD)
18A Kranji Way, Singapore 739443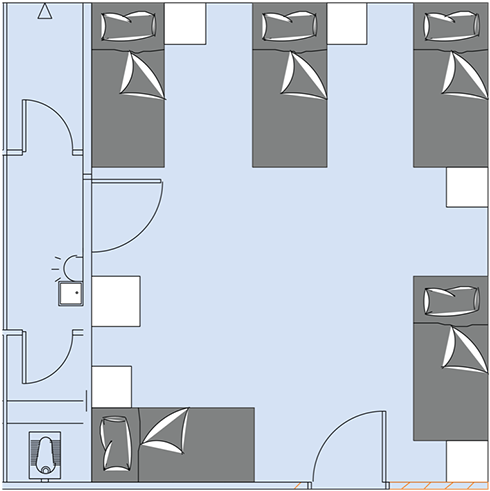 Floorplan of a 5 bed apartment at Westlite Kranji Way
Westlite Kranji Way At A Glance
Westlite Kranji Way is a 1,300-bed Quick-Build Dormitory developed by Jurong Town Corporation to new pilot specifications addressing COVID-19 requirements. Located beside the Kranji Dam and within stone's throw from the Sungei Kadut Planning Area, Westlite Kranji Way provides convenience and accessibility for companies within the Kranji industrial estate.
Land Area:

25,497 sqm
Gross Floor Area:

14,550 sqm
Bed Capacity:

c. 1,300 beds
GET A QUOTE
Explore Westlite Accommodation in Singapore
Westlite Accommodation is Asia's leading foreign and migrant workers dormitory owner and operator. Our mission is to bring happiness to our residents by providing a secure, warm and caring, comfortable and convenient living community, delivered with the best service quality to our customers and partners. Explore our dormitories in these other strategic locations.