Welcome to Westlite Woodlands
2 Woodlands Sector 2,
Singapore 737723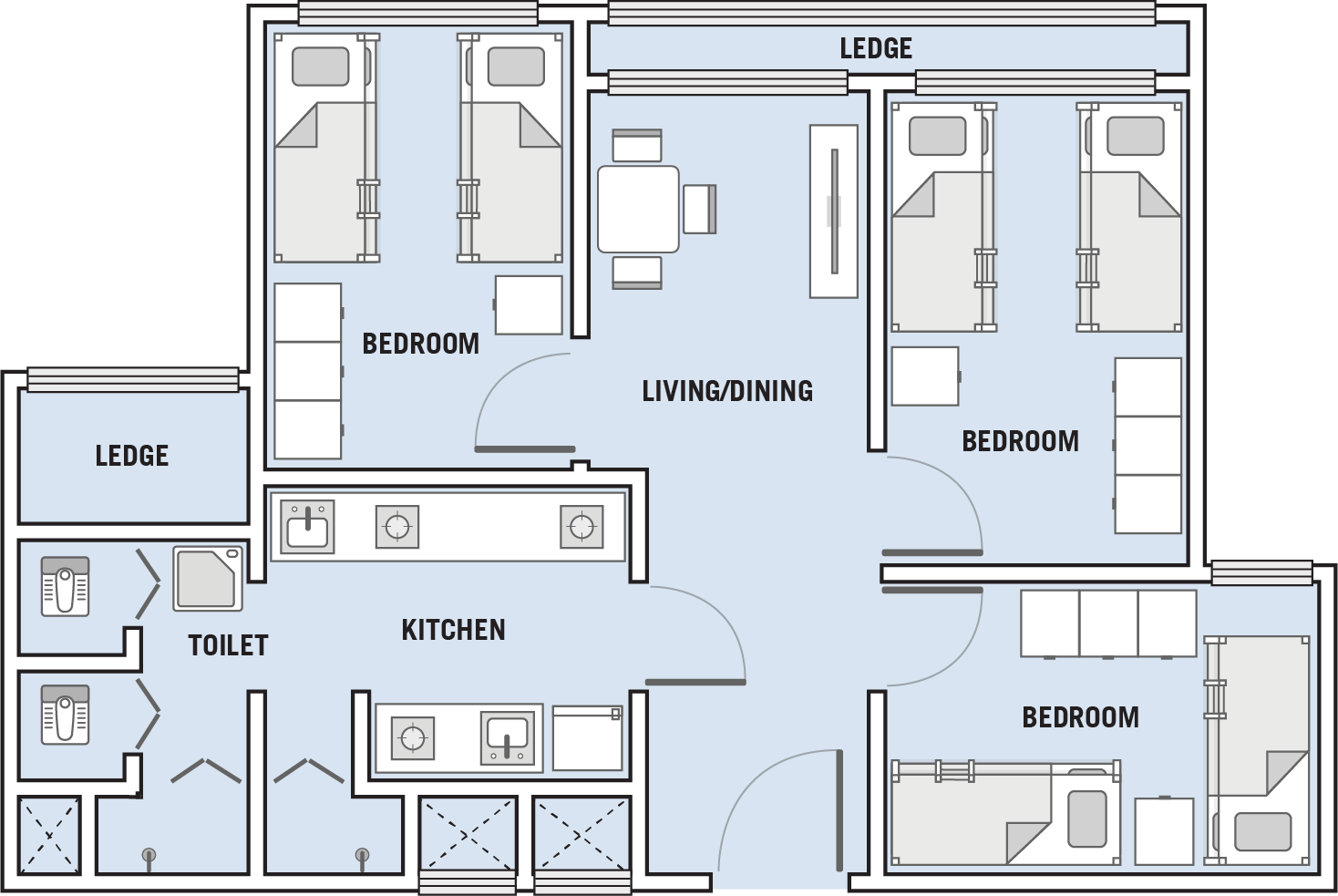 Floorplan of a 12 bed apartment at Westlite Woodlands
Westlite Woodlands At A Glance
Westlite Woodlands is an award-winning, purpose-built 4,100-bed works accommodation located close to Woodlands Industrial Hub, and fitted with a comprehensive suite of 25 amenities and facilities to enhance your workers' wellbeing.
Land Area:

9,542 sqm
Gross Floor Area:

28,626 sqm
Bed Capacity:

c.4,100 beds
GET A QUOTE
Rent Inclusions
Double Decker Bed
Ensuite Bathrooms With Water Heater
Gas Supply
Individual Power Points
Kitchen With Cooking Facilities
Living & Dining Area
Lockers
Telepoint
Toilets
View more
Barber Shop
Classrooms
Food Court
Games Room
Handphone Shop
Indoor Gym
Internet Room
Outdoor Exercise Corner
Reading Room
Recreation Room
Sick Bay
Sports Courts
Supermarket
View more
Time to expressways
10 minute drive to Bukit Timah Expressway

15 minute drive to Seletar Expressway
Time to major industrial estates nearby
Located within Woodlands Industrial Park

3 minute drive to Senoko Industrial Park and Admiralty West Industrial Estate
Time to airport
Public Transport
Admiralty MRT
Sembawang MRT
F&B Eateries
Woodlands Industrial Park
Senoko Industrial Park
Recreation Areas
Sembawang Shipyard
Woodlands Recreation Centre
Shopping Centres
Sembawang Shopping Centre
Other Places of Interest
Explore Westlite Accommodation in Singapore
Westlite Accommodation is Asia's leading foreign and migrant workers dormitory owner and operator. Our mission is to bring happiness to our residents by providing a secure, warm and caring, comfortable and convenient living community, delivered with the best service quality to our customers and partners. Explore our dormitories in these other strategic locations.