Welcome to ASPRI-Westlite Papan
5 Jalan Papan, Singapore 619420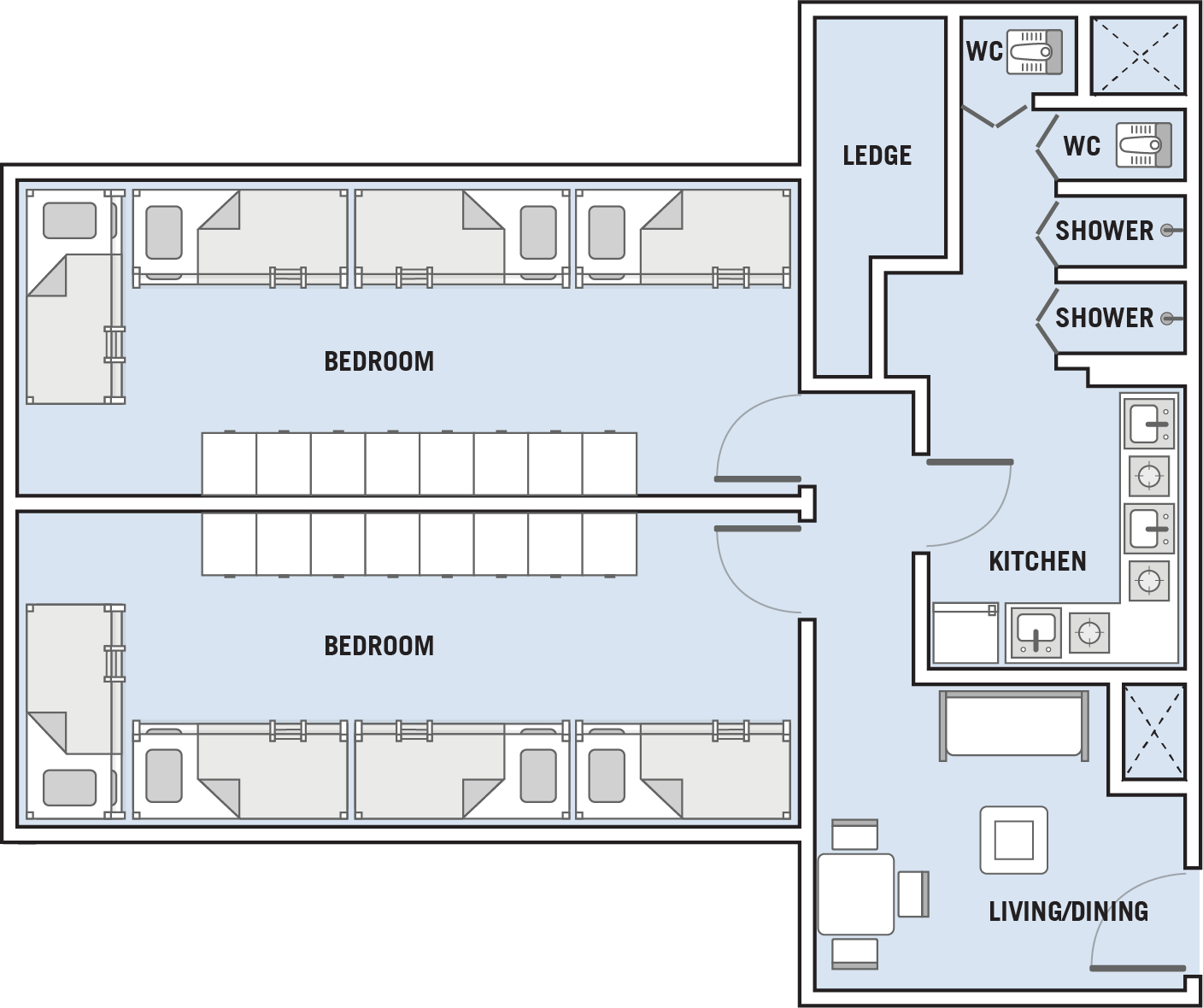 Floorplan of a 16 bed apartment at ASPRI-Westlite Papan
ASPRI-Westlite Papan At A Glance
Integrated with the Association of Process Industry ("ASPRI"), ASPRI-Westlite Papan is the first worker dormitory of its kind in Singapore, purpose-built to cater to your workers' housing and training needs, and fitted with 26 communal facilities and value-added services. Strategically located near Jurong Island, home to more than 100 global energy and chemical companies, ASPRI-Westlite Papan helps your workers get more rest from travelling time saved and increase their productivity.
Land Area:

14,817 sqm
Gross Floor Area:

50,378 sqm
Bed Capacity:

c.7,900 beds
GET A QUOTE
Rent Inclusions
Double Decker Bed
Ensuite Bathrooms With Water Heater
Gas Supply
Individual Power Points
Kitchen With Cooking Facilities
Living & Dining Area
Lockers
Toilets
View more
ASPRI Integrated Training Centre
Automated Teller Machine
Barber Shop

Basketball Court
Beer Garden
Clinic
Cricket Practice Pitches
Food Court
Games Room
Handphone Shop
Indoor Gym
Outdoor Exercise Corner
Reading Room
Recreation Room
Remittance Kiosk
Sick Bay
Sports Courts
Supermarket
TV Room

Volleyball Court
View more
Time to expressway
7 minute drive to Ayer Rajah Expressway
Time to major industrial estates nearby
4 minute drive to Jalan Buroh, which connects Pandan, Tanjong Penjuru and Pioneer Industrial Estates

6 minute drive to Jurong (East) Industrial Estate

15 minute drive to Jurong Island
Time to airport
Public Transport
Jurong East MRT
Jurong East Temporary Bus Interchange
F&B Eateries
Teban Gardens Food Centre
Shopping Centres
Jurong East Town Centre (JCube, Westgate, IMM)
Recreation Areas
Terusan Recreation Centre
Penjuru Recreation Centre
Superbowl Jurong
Other Places of Interest
Chinese Garden
Japanese Garden
Explore Westlite Accommodation in Singapore
Westlite Accommodation is Asia's leading foreign and migrant workers dormitory owner and operator. Our mission is to bring happiness to our residents by providing a secure, warm and caring, comfortable and convenient living community, delivered with the best service quality to our customers and partners. Explore our dormitories in these other strategic locations.