Welcome to Westlite Tuas Avenue 2 (QBD)
1A Tuas Avenue 2,  Singapore 639467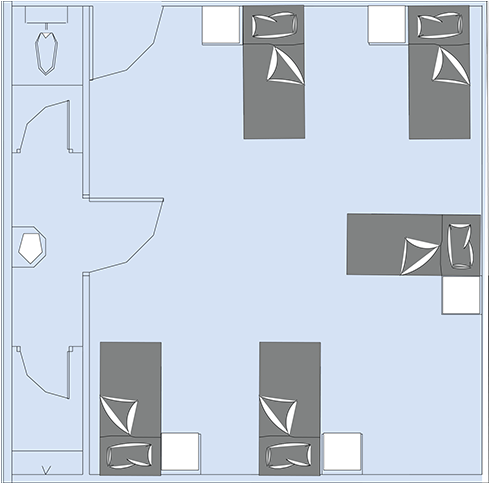 Floorplan of a 5 bed apartment at Westlite Tuas Avenue 2. Images shown here are not representative of the actual dormitory.
Tuas Avenue 2 At A Glance
Westlite Tuas Avenue 2 is a 1,020-bed Quick-Build Dormitory developed by Jurong Town Corporation to new pilot specifications addressing COVID-19 requirements. Located right opposite Tuas Crescent MRT station, Westlite Tuas Avenue 2 provides convenience and accessibility for companies nestled within the Tuas Industrial area.
Land Area:

22,390 sqm
Gross Floor Area:

11,322 sqm
Bed Capacity:

c. 1,020 beds
GET A QUOTE
Explore Westlite Accommodation in Singapore
Westlite Accommodation is Asia's leading foreign and migrant workers dormitory owner and operator. Our mission is to bring happiness to our residents by providing a secure, warm and caring, comfortable and convenient living community, delivered with the best service quality to our customers and partners. Explore our dormitories in these other strategic locations.